Privacy Counsel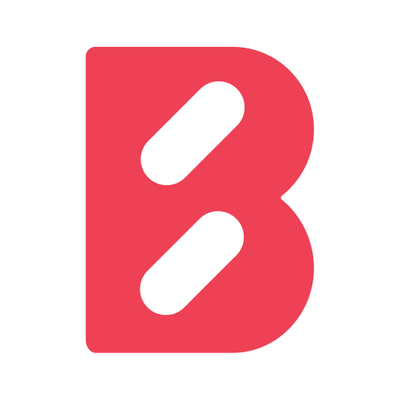 Blink Health
Legal
United States
Posted on Thursday, April 6, 2023
Blink Health is a digital health company dedicated to making prescription medications affordable and accessible for everybody. The patient experience is at the heart of everything we do. We are the world's first cloud-based, pharma-to-patient platform that dramatically improves affordability, transparency, convenience and accessibility to prescription medications.

Blink Health's proprietary technologies (BlinkRx and Quick Save) offer a dramatically more efficient prescription delivery system that enables patients to receive their medications at the lowest possible price.

We are a highly collaborative team of builders and operators who invent new ways of working in an industry that historically has resisted innovation. Join us!
What You'll Do:
We are currently growing the Legal function and looking for talented individuals to join the team. As a company operating in a highly regulated industry, the Legal team is a critical function supporting strategy and operations. As Privacy Counsel, you will:
Provide sound compliance advice based on up-to-date knowledge of relevant data privacy, security regulations and industry guidelines, including the Health Insurance Portability and Accountability Act ("HIPAA"), and other U.S. based privacy laws

Partner with our product team through all stages of the product and feature development and commercialization lifecycle, while ensuring compliance with applicable U.S. privacy and security regulations for our products, services and partnerships

Maintain awareness of new laws, enforcement activity and other developments in the privacy domain, manage employee training and drive discussion among key stakeholders across the company to continuously improve organizational privacy practices

Provide legal support for the successful drafting and negotiation of a broad range of business contracts, including business associate agreements and the privacy requirements of commercial and technology transactions

Provide legal guidance and transactional support to achieve business goals while minimizing legal and commercial risk

Develop and implement standardized templates and processes

Work on other ad hoc projects as needed by the Legal team, with an ability to help define your role and areas of development based on your career goals as the team and business continue to grow
If you are passionate about working on interesting legal problems with a collaborative Legal team, reducing waste in the U.S. healthcare system, improving patient access to medications, and working in a highly dynamic environment, you will enjoy this role.
What You'll Need:
BA/BS, and JD degree with excellent academic credentials from an accredited law school. Must be a member in good standing of a state Bar in the U.S.

A minimum of 3+ years of relevant legal experience. Both law firm and in-house experience considered; prior law firm experience preferred

CIPP or similar privacy certification preferred

Experience working in healthcare or with healthcare clients (specifically within the pharmaceutical supply chain) is preferred

An ability to analyze complex legal and business issues/risks and develop practical solutions

Excellent oral and written communication skills, and an ability to distill complex concepts into simple descriptions or explanations

Strong organizational skills and attention to detail to effectively complete assignments on time
#li-remote
Why join us:
At Blink, we put humans first. We want everyone at Blink to be able to do the best work of their lives. We are a relentlessly learning, constantly curious and aggressively collaborative cross-functional team dedicated to inventing new ways to improve the lives of our customers. We care about the future of healthcare and are looking for people who share our passion.