Senior Manager, Marketing Analytics (Seattle or US Remote)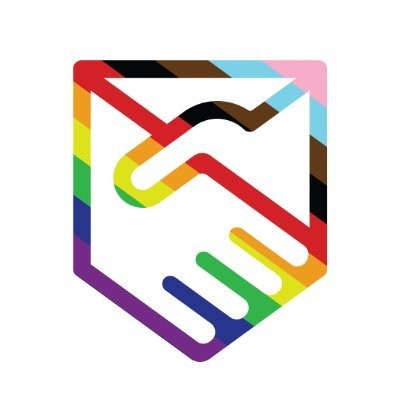 Remitly
Marketing & Communications, Data Science
Seattle, WA, USA
Posted on Saturday, February 18, 2023
Remitly is on a mission to transform the lives of immigrants and their families by providing the most trusted financial products and services on the planet. Since 2011, we have been tirelessly delivering on our promises to immigrants sending their hard earned money home. Today, we are reimagining international payments at scale and building new products to create deeper relationships with our customers and their loved ones across the globe. Join over 2,700 employees across 10 offices who are growing their careers while having a positive impact on people globally.
About the Role:
Remitly is looking for a leader who has a blend of technical and managerial skills to effectively lead a team of data scientists, analysts and managers to drive business outcomes through data-driven insights in Marketing. The role will own high-visibility analytics projects across several marketing channels and lead a team of analysts and scientists to work towards marketing goals. You will be a strategic and hands-on leader who will drive the development and implementation of marketing analytics and measurement strategies. You will work closely with Marketing, Finance, and Technology teams to develop, execute and deliver marketing analytics solutions that enable data-driven decision-making to drive growth.
You Will:
Manage a team of data scientists, analysts, and managers to ensure the successful execution of projects.
Develop marketing analytics vision and strategies and implement them through roadmaps and project prioritization in collaboration with cross-functional partners.
Lead projects and performs analysis to test alternative marketing strategies, gain competitive intelligence, and develop analytics solutions to business problems.
Drive the adoption and use of marketing analytics solutions, including training and support for marketing teams.
Collaborate with partners across Marketing Channels, Technical teams, and Finance to improve reporting, analytics, and processes to ensure success, focusing on continuous improvement, efficiency, and operational excellence.
Stay current with marketing analytics trends, technologies, and best practices, and share and implement those in analytics strategies.
You Have:
Bachelor's, Master's degree, or Ph.D. in Computer Science, Mathematics, Statistics, Economics, Data Science, or a related field is required.
8+ years of experience managing a team of data scientists and analysts and leading complex analytics projects from ideation to implementation is important
Demonstrated ability in recruiting and developing diverse analytics teams of differing seniority
Proficiency in programming languages such as Python, R, SQL, and working experience with machine learning algorithms and statistical techniques (like A/B test, and causal inference)
Strong project management skills, with the ability to lead cross-functional teams and drive projects to completion
Excellent written and verbal communication to effectively understand business problems and communicate analysis
Ability to self-start and self-direct work in an unstructured environment, comfortable dealing with ambiguity and approaching new problems
Our Benefits
Unlimited paid time off
Health, dental, and vision benefits + 401k plan with company matching
Company contributions to your HSA or FSA plan, if you choose one
Employee Stock Purchase Plan (ESPP) available for eligible employees
Continuing education and corridor travel benefits
Remitly is an Equal Opportunity Employer. Equal employment opportunity has been, and will continue to be, a fundamental principle at Remitly. We are committed to nondiscrimination across our global organization and in all of our business operations. Employment is determined based upon personal capabilities and qualifications without discrimination on the basis of race, creed, color, religion, sex, gender identification and expression, marital status, military status or status as an honorably discharge/veteran, pregnancy (including a woman's potential to get pregnant, pregnancy-related conditions, and childbearing), sexual orientation, age (40 and over), national origin, ancestry, citizenship or immigration status, physical, mental, or sensory disability (including the use of a trained dog guide or service animal), HIV/AIDS or hepatitis C status, genetic information, status as an actual or perceived victim of domestic violence, sexual assault, or stalking, or any other protected class as established by law.
Remitly is an E-Verify Employer
Compensation Details. The starting base salary range for this position is typically $200,000 - $230,000. In the U.S., Remitly employees are shareholders in our Company and equity is part of our total compensation plan. Your recruiter can share more information about medical benefits offered, as well as other financial benefits and total compensation components offered with this role.
Your recruiter can share more information about medical benefits offered, as well as other financial benefits and total compensation components offered with this role.