JP Sales Strategy and Operations Manager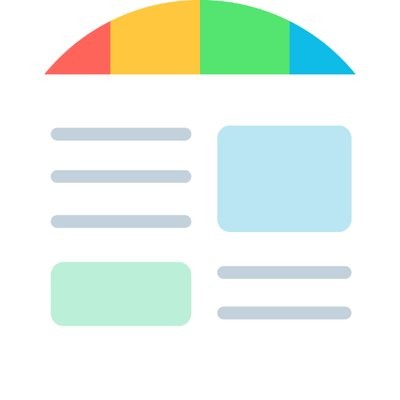 SmartNews
Sales & Business Development, Operations
Japan
Posted on Thursday, July 20, 2023
Founded in Tokyo in 2012, SmartNews has quickly become the go-to source of news for millions of users around the world, and a leading news aggregation mobile app. Our mission is bigger than simply aggregating news, and we are working to break through the filter bubble and deliver the world's quality information to the people who need it.
当社は、世界中良質な情報を必要な人に送り届けることをミッションに掲げて、2012年にアプリ「スマートニュース」をローンチしました。機械学習アルゴリズムを通じて人々の興味関心を広げるサービスが世界中の人に受け入れられ、単なるニュースアプリの枠を超えたインフォメーションストリーミングサービスとして、世界展開を続けています。国内においては、代表的アプリの一つとして非常に多くのユーザーの方に支持されるサービスとなり、現在は米国市場でも大きなプレゼンスを獲得すべく、リソース投下を行っています。


What you'll be doing

A Sales Program Manager is a professional with an excellent understanding of sales operations and Japan Digital Advertising market, who is responsible for shaping and implementing solid sales strategies.

Responsibilities:
Work closely with Sales teams and help them in any ways possible to meet their sales target
Keep up to date on Digital Advertising markets (both Demand-side and Supply-side) in Japan and surrounding industry trends.
Develop a competitive Go-To-Market strategy and facilitate getting buy-ins from internal stakeholders.
Structure Group-wide meetings and facilitating according to the created agenda.
Be the hub to share the best sales technique across the company.
Support the development and presentation of pitch materials leveraging industry trends and internal data

セールスプログラムマネージャーは、営業業務と日本のデジタル広告市場を熟知したプロフェッショナルであり、営業戦略の策定と実行を担当します。
職務内容:
営業チームと密に連携し、営業目標を達成するために可能な限りの支援を行う。
日本のデジタル広告市場(デマンドサイドとサプライサイドの両方)および周辺業界の動向に関する最新情報の把握。
競争力のあるGo-To-Market戦略を策定し、社内関係者と合意を得る。
グループ全体のマネジメントサイクルを設計し、それにそって会議のファシリテーションを行う。
社内でSales状況や戦略を共有するハブとなる。
業界トレンドと社内データを活用したピッチ資料の作成とプレゼンテーションをサポートする。
Required experience/skills
3+ years of experience in a consulting firm, corporate management or sales planning department of a fast-growing company
Ability to handle multiple projects in a fast-paced, hyper-growth environment
Strong analytical and problem-solving skills with a high level of attention to detail
Has a solid collaborative experience with Sales teams
Love being strategic, but just as importantly, rolling up your sleeves to be hands-on with the day-to-day business
Excellent written and verbal communicator
Proficiency with Excel, especially with pivot tables and functions
Business level English
コンサルティングファーム、急成長企業の経営企画、営業企画部門での経験3年以上
ペースの速い超成長環境において、複数のプロジェクトを処理する能力
細部へのこだわりが強く、分析力、問題解決力に優れていること
営業チームとの強固な協業経験を有する
戦略的であることが好きだが、それと同じくらい、日々の業務に袖を通すことが好きである。
Excel、特にピボットテーブルや関数に精通していること
卓越したコミュニケーション能力
日本語:ネイティブレベル、英語:ビジネスレベル
Nice to have
Experience in the digital advertising field.
Experience at an early-stage startup.
Work experience at a multinational tech company.
Bachelors' or Master's degree in Marketing, Business, or related fields.
デジタル広告分野での経験。
アーリーステージのスタートアップでの経験。
多国籍テック企業での実務経験。
マーケティング、ビジネス、または関連分野の学士号または修士号取得者
Perks and Benefits at the SmartNews Tokyo Office
Lunch and snacks prepared daily in our on-site kitchen facility
In-office coffee stand offering single-origin coffees, espresso-based beverages, teas, and other seasonal drinks
SmartSelect, our support program for employee self-development, well-being, and productivity
All healthcare and social insurance required by the Japanese labor law
オフィス内のキッチンで毎日作られるランチとスナックの提供
オフィス内のコーヒースタンドでのシングルオリジンのコーヒーやエスプレッソベースの飲み物、紅茶、その他の季節限定ドリンクの提供
従業員の自己啓発、ウェルビーイングや生産性をサポートする「SmartSelect」プログラムの提供
日本の労働法で必要とされるすべての医療保険と社会保険の適用
Visa Sponsorship and Relocation Support
Work visa sponsorship is available for candidates who meet eligibility requirements
To support a smooth transition for candidates who are moving to Japan from overseas, SmartNews partners with a travel service provider
適用要件を満たす対象者に対して、就労ビザをスポンサーすることができます。
当社では転勤支援サービス会社と提携し、海外から来日する入社者のスムーズな移住をサポートしています。