Manager, Strategic Planning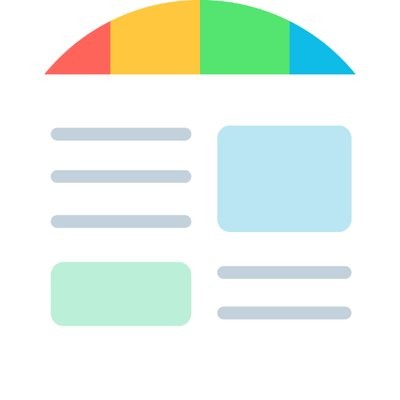 SmartNews
Japan
Posted on Thursday, August 24, 2023
Utilizing SmartNews' "media and user characteristics" or "user reading data" to identify and propose value to be provided in marketing activities carried out by advertisers and advertising agencies.
In particular, for the marketing issues of top clients that have a high impact on the industry, we devised and created stories based on findings obtained from data to provide value to solve the issues. Create examples of cutting-edge initiatives assuming scalability of sales through horizontal expansion to similar industries.
In particular, we will utilize our Value Proposition, "Strength to promote understanding of MidFunnel," create value in the "Branding area" and "Performance area," and increase advertising sales.
* Business development is not included in the scope of work, and the aim is to increase sales in the short term in the advertising business.
<Examples of the role >
Providing insights through analysis of SmartNews data
Providing consumer insights based on client data and third party data
Project management and execution of trials involving complex analysis
Proposing solutions to client business issues
Creation and development of new initiatives
SmartNewsの「媒体やユーザーの特性」あるいは「ユーザーの閲読データ」を活用して、広告主・広告代理店の実施するマーケティング活動への提供価値を見出し提案すること。
特に業界への影響力が高いトップクライアントのマーケティング課題に対して、その解決に向けた提供価値をデータから得られるファインディングスを元に考案し、ストーリーを創出。類似業界への横展開による売上のスケーラビリティを想定した先鋭的な取り組み事例を創出する。
特に、ValuePropositionである「MidFunnelに理解促進への強さ」を活用し、「Branding領域」ならびに「Performance領域」への提供価値を創出し広告売上を増大させる。
※ビジネス開発は業務内容には含まず、広告事業での短期的な売上増加を目指す。
<業務一例>
SmartNewsのデータの分析を通じたインサイトの提供
クライアントデータ、第3者データに基づく消費者インサイトの提供
複雑な分析を伴うトライアルのプロジェクトマネジメント及び遂行
クライアントのビジネス課題へのソリューション提案
新たな取り組みの事例創出と展開
Over 3 years of experience in demonstrating "expertise in data analysis" at a general agency or consulting firm and making strategic proposals from the perspective of integrated marketing to brand managers (or general managers) and above of top clients in the industry.
Over 3 years of experience in developing marketing strategies by demonstrating "specialty in data analysis" at a business company.
Logical Thinking Ability, Problem Solving Ability, Impact Thinking
Good communication skills
Business mind and vitality
Have a clear motivation for applying to SmartNews and this position
Language: English : Business level /Japanese : Native level
3年以上の、総合代理店あるいはコンサルティングファームにおいて「データ分析の専門性」を発揮し、統合マーケティング観点の戦略提案を業界トップクライアントの Brand Manager(もしくは部長職)以上へ行ってきた経験。
3年以上の、事業会社において「データ分析への専門性」を発揮して、マーケティング戦略立案を行ってきた経験。
論理的思考能力、問題解決能力、インパクト思考
高いコミュニケーション能力
ビジネスマインドとバイタリティ
SmartNewsおよび本ポジションへの明確な志望動機があること
語学力:英語 : ビジネスレベル/日本語:ネイティブレベル(流暢)
Nice to have
Digital advertising business experience
Strategy construction and planning experience such as brand strategy and communication strategy
5 or more project management experience
Analytical experience using SQL, etc.
デジタル広告のビジネス経験
ブランド戦略、コミュニケーション戦略などの戦略構築と企画立案経験
5人以上のプロジェクトマネジメント経験
SQL などを使用した分析経験
Perks and Benefits at the SmartNews Tokyo Office
Lunch and snacks prepared daily in our on-site kitchen facility
In-office coffee stand offering single-origin coffees, espresso-based beverages, teas, and other seasonal drinks
SmartSelect, our support program for employee self-development, well-being, and productivity
All healthcare and social insurance required by the Japanese labor law
オフィス内のキッチンで毎日作られるランチとスナックの提供
オフィス内のコーヒースタンドでのシングルオリジンのコーヒーやエスプレッソベースの飲み物、紅茶、その他の季節限定ドリンクの提供
従業員の自己啓発、ウェルビーイングや生産性をサポートする「SmartSelect」プログラムの提供
日本の労働法で必要とされるすべての医療保険と社会保険の適用
Visa Sponsorship and Relocation Support
Work visa sponsorship is available for candidates who meet eligibility requirements
To support a smooth transition for candidates who are moving to Japan from overseas, SmartNews partners with a travel service provider
適用要件を満たす対象者に対して、就労ビザをスポンサーすることができます。
当社では転勤支援サービス会社と提携し、海外から来日する入社者のスムーズな移住をサポートしています。