(Senior) Machine Learning Engineer, Recommendation Algorithm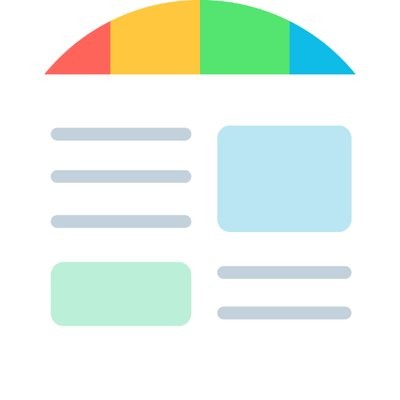 SmartNews
Software Engineering
Japan
Posted on Thursday, August 24, 2023
SmartNews is a global leader in redefining information and news discovery, committed to providing users with accurate, timely information and supporting quality journalism. We combine the power of our unique machine-learning technology with the expertise of our first-rate editorial team to bring news that matters to millions of users from our over 3,000 global publishing partners. Founded in 2012 in Tokyo, Japan, SmartNews has offices in Tokyo, San Francisco, Palo Alto, New York, Shanghai, Beijing, and Singapore.
The Team
The Recommendation Algorithm Team serves as the architect behind the cutting-edge algorithms and systems that power the SmartNews Product. At the core of our mission is the commitment to provide SmartNews users with an unparalleled experience in discovering quality information. Through our intricate algorithms, we curate and present content in a manner that resonates with personalization, fostering engagement and, in turn, bolstering critical business metrics including total time spent, daily active users (DAU), and revenue.
Our team thrives on the challenge of transforming vast data into actionable insights. We continuously refine and innovate upon our algorithms to ensure that the information presented is not only relevant but also delivered with precision, enriching the user journey and driving SmartNews' competitive edge.
In collaboration with cross-functional teams, we contribute to the seamless integration of our algorithms into various product facets, each designed to enhance user interactions and overall satisfaction. By blending data science, engineering prowess, and a passion for innovation, our team is committed to shaping SmartNews into a trusted and indispensable source of personalized content for millions of users worldwide.
What You'll Do
This is a hybrid of system engineering and machine learning role:
Champion machine learning initiatives that drive business growth, conceptualizing and implementing comprehensive end-to-end machine learning frameworks and solutions to elevate our key performance indicators and metrics.
Innovate and implement machine learning algorithms, seamlessly integrating rule-based optimization strategies, resulting in tangible enhancements across product metrics for our diverse array of offerings such as feed, push notifications, and follow recommendations.
Design, develop, and iterate recommendation and ranking algorithms on predictive models for candidate generation and ranking, including but not limited to building real-time data pipelines, feature engineering, model optimization and innovation.
Write robust and efficient server-side production code, contributing to applications that meet the highest standards of reliability and performance.
Spearhead the development of tools that empower our machine learning engineers, amplifying their productivity and effectiveness in bringing our solutions to fruition.
Lead medium/large sized projects to improve news ranking
Minimum qualifications
3+ years of experience in designing and implementing machine learning algorithms, and applying them to real world problems
Solid Machine Learning background and deep understanding of certain domain of machine learning techniques, especially in recommendation systems, natural language processing, computer visions
Strong software development skills with proven record of shipping changes to production that improved product metrics with machine learning technologies
Able to have deep end-to-end understanding of sophisticated ranking systems and can proactively detect problems and make improvement suggestions
Good written and spoken communication skills, can work across functional teams
Expert coding abilities in multiple programming languages (e.g. Java, C++, Python, Scala)
MS or BS in computer science, mathematics, physics or other quantitative fields
Nice to have experiences/skills
Experience relevant to Search/Recommendation/Ads Ranking
Experience with cloud based architecture (e.g. Amazon Web Services)
Strong interest in news media and our mission
Benefits available at the SmartNews Tokyo Office
Lunch and snacks prepared daily in our on-site kitchen facility
In-office coffee stand offering single-origin coffees, espresso-based beverages, teas, and other seasonal drinks
SmartSelect, our support program for employee self-development, well-being, and productivity
All healthcare and social insurance required by the Japanese labor law
Visa Sponsorship and Relocation Support
Work visa sponsorship is available for candidates who meet eligibility requirements
To support a smooth transition for candidates who are moving to Japan from overseas, SmartNews partners with a travel service provider