Marketing Manager, Advertiser Demand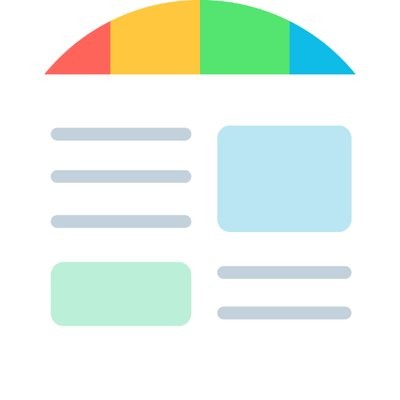 SmartNews
Marketing & Communications
San Francisco, CA, USA
Posted on Friday, September 1, 2023
News can change the world, save lives, and bring us all closer together through empathy and understanding - but not if it isn't read. Out of the hundreds of millions of articles and posts, how do we deliver the information that matters the most? How do we avoid the filter bubble of personalization and widen people's interests and knowledge?
SmartNews is creating an entirely new model for the news industry. Our mission is to evaluate (in real-time) what makes a quality story and deliver the stories that matter to people who need it. We are dedicated to the idea that people make better decisions when provided with better information.
We're not there yet, but we have a great head start. We're one of the very few pre-IPO, (double) unicorns focused on the news with thousands of publisher partners globally. Founded in Tokyo in 2012, SmartNews has become the go-to source of news for users around the world. We have more than 20M+ monthly active users worldwide, billions of channel interactions, and article pageviews generated per month.
Join us and be a part of the solution as we work to escape the filter bubble, strengthen democracy, and help people be better informed.


About You
You have experience in digital business marketing, specifically in developing and managing campaigns that focus on both awareness and acquisition. Your background in multi-channel marketing programs is strong, and you have a good understanding of the digital ads ecosystem. You are aware of how to engage our target audience effectively.


Responsibilities
Manage Strategy: Oversee the overall demand generation and inbound marketing strategy. Manage web content, programs, and the budget allocated for digital channels.
Global Collaboration: Work with the global marketing team to implement strategies aimed at increasing awareness of SmartNews' advertising solutions and generating potential leads.
Outbound Marketing: Collaborate with the outbound acquisition team to increase the company's digital presence and support various initiatives.
Quarterly Planning: Develop a quarterly plan for demand generation activities that includes both internal and external options, covering digital channels and events.
Lead Generation: Drive qualified leads to our sales funnel through both paid and organic digital channels.
Messaging: Work closely with Sales, Product, and other departments to develop a cohesive and effective messaging framework for our prospects and customers.
Performance Analysis: Regularly review the results of marketing activities, identify areas for improvement, and provide strategic guidance on how to prioritize marketing investments.
Required Experience

Familiarity with the digital ads ecosystem.
Comprehensive understanding of B2B marketing, including lead and demand generation, revenue and performance marketing, regional or global marketing, product marketing, and event marketing.
A minimum of 5 years of relevant business marketing experience, specifically in digital ads or a closely related field.
Proven ability to transition from strategic planning to execution and to deliver measurable results.


Nice to Have
Previous experience in a startup environment.
Experience in a consumer internet company focused on advertising.
401(k) matching program
100% medical, dental and vision insurance coverage (for self and family)
Benefit plan with monthly allowances