(Senior) Ad Sales Manager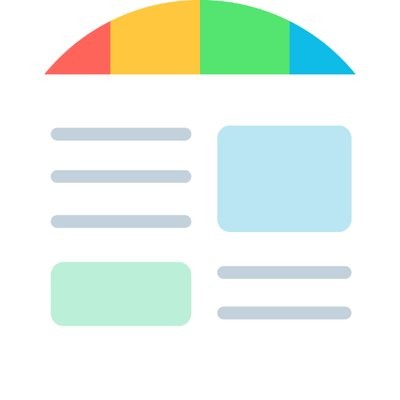 SmartNews
Sales & Business Development
San Francisco, CA, USA
Posted on Thursday, September 14, 2023
Overview
News can change the world, save lives, and bring us all closer together through empathy and understanding - but not if it isn't read. Out of the hundreds of millions of articles and posts, how do we deliver the information that matters the most? How do we avoid the filter bubble of personalization and widen people's interests and knowledge?
SmartNews is creating an entirely new model for the news industry. Our mission is to evaluate (in real-time) what makes a quality story and deliver the stories that matter to people who need it. We are dedicated to the idea that people make better decisions when provided with better information.
We're not there yet, but we have a great head start. We're one of the very few pre-IPO, (double) unicorns focused on the news with thousands of publisher partners globally. Founded in Tokyo in 2012, SmartNews has become the go-to source of news for users around the world. We have more than 20M+ monthly active users worldwide, billions of channel interactions, and article pageviews generated per month.
Join us and be a part of the solution as we work to escape the filter bubble, strengthen democracy, and help people be better informed.
What you'll be doing
Deliver revenue growth and commitments for the US business. We are taking steps to be a world class ad sales organization in the US.
About You
The ideal candidate is a dynamic but thoughtful innovator who solves brand challenges through creative use of Smart News' advertising solutions. We are looking for someone capable of developing tailored custom solutions for agencies and brands and proactive sales packages & collateral. Would also be a key point person for lead campaign post sale responsibilities. You will partner closely with various internal teams to develop revenue-driving ideas, creative solutions and collateral in support of the advertising sales team.
Responsibilities
Manage a book of business with a sales quota, sales pipeline, and client stakeholders.
Respond to client RFPs, RFIs, email communications and other sales requests, Concept RFP/campaigns and translate them into cohesive sale-able packages.
Create proactive and reactive sales materials, including proposals.
Own the pre-and-post sale client relationship for all media programs.
Experience in managing and optimizing through any of Google Ads and/or DV360.
Implement, launch and manage campaign performance.
Ability to identify, concept and create/package new custom programs and sales opportunities.
Required Experience
Min 3-5 years - Account Management or Sales Development experience
Experience in creating proposal decks that pitch advertising solutions to clients
Strong ability to analyze campaign performance and make operational optimizations
Knowledge of what works well on the Web, both from a consumer and digital media industry POV
Strong creative mind. Be able to think out of the box (and inside it too) when clients need it
Detail-oriented, thrives while multitasking
Excellent verbal and written communication and storytelling skills
Good judgment and ability to work independently
Exceptional customer service skills with a strong sense of urgency
Positive attitude and energetic
Nice to have
Any experience serving sales teams at similar demographic or 1st party platforms.
Experience collaborating with and building relationships with remote teams.
401(k) matching program
100% medical, dental and vision insurance coverage (for self and family)
Benefit plan with monthly allowances
Compensation range of $150,000~$180,000 base salary, plus bonus and equity.