JP Programmatic Manager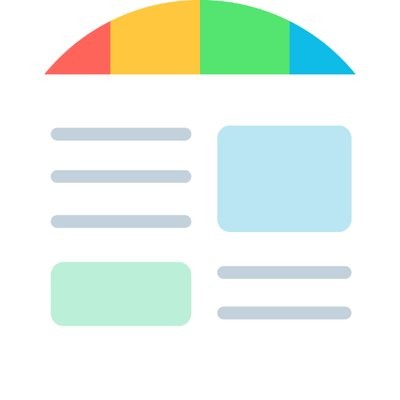 SmartNews
Japan
Posted on Wednesday, September 20, 2023
Overview
News can change the world, save lives, and bring us all closer together through empathy and understanding - but not if it isn't read. Out of the hundreds of millions of articles and posts, how do we deliver the information that matters the most? How do we avoid the filter bubble of personalization and widen people's interests and knowledge?
SmartNews is creating an entirely new model for the news industry. Our mission is to evaluate (in real-time) what makes a quality story and deliver the stories that matter to people who need it. We are dedicated to the idea that people make better decisions when provided with better information.
We're not there yet, but we have a great head start. We're one of the very few pre-IPO, (double) unicorns focused on the news with thousands of publisher partners globally. Founded in Tokyo in 2012, SmartNews has become the go-to source of news for users around the world. We have more than 20M+ monthly active users worldwide, billions of channel interactions, and article pageviews generated per month.
Join us and be a part of the solution as we work to escape the filter bubble, strengthen democracy, and help people be better informed.
What you'll be doing
Lead the JP programmatic business including delivering revenue commitments, defining priorities and executing plans.
Prioritize JP programmatic partnerships. Then lead negotiations, close the deal, onboarding, ramp and ongoing success of these partners.
Responsible for yield management including day to day insights and analysis of advertising yield and inventory management across 3P SSPs and programmatic partners.
Act as a key thought leader in improving the overall health of our programmatic ecosystem in Japan, working with our ad operations and advertiser quality team to ensure overarching GAM level settings coincide with internal and external policy.
収益へのコミットメント、優先順位付けやアクションプランの実行を含め、日本におけるプログラマティック広告ビジネスをリードする
日本のプログラマティック広告におけるパートナー開発を推進し、パートナーとの交渉、ディールの締結、オンボーディングやその後のパートナービジネスの成功を牽引する
3rd partyのSSPやその他プログラマティック広告のパートナーとのビジネスにおける広告在庫のデータ分析と管理に責任を持つ
日本におけるプログラマティック・エコシステム全体の健全性を向上させるための主要なオピニオンリーダーとして、広告運用および広告主品質チームと協力し、包括的なGAMレベルの設定が社内外の方針と一致するようにする。
Knowledge and relationships across the programmatic ecosystem in JP including GAM.
4+ years of relevant ads industry experience, ideally in programmatic BD

4年以上のデジタル広告業界経験、理想的にはプログラマテック領域のビジネス開発

3+ years experience at an online publisher, SSP, DSP, or similar Ad Tech company including app monetization, yield best practices, open bidding and header bidding.

3年以上のオンラインメディア、SSP、DSPまたは類似のアドテク企業での経験

Strong analytical and operations skills, as well as the ability to distill complex insights into actionable next steps

強い分析と運用の能力があり、複雑な状況から洞察とクリアなネクストアクションを導き出せること

Love being strategic, but just as importantly, rolling up your sleeves to be hands-on with the day-to-day business

戦略志向であること、しかし重要なのは日々のビジネスにハンズオンで取り組めること

Language: Japanese – fluency, English – business level.
Perks and Benefits at the SmartNews Tokyo Office
Lunch and snacks prepared daily in our on-site kitchen facility
In-office coffee stand offering single-origin coffees, espresso-based beverages, teas, and other seasonal drinks
SmartSelect, our support program for employee self-development, well-being, and productivity
All healthcare and social insurance required by the Japanese labor law
オフィス内のキッチンで毎日作られるランチとスナックの提供
オフィス内のコーヒースタンドでのシングルオリジンのコーヒーやエスプレッソベースの飲み物、紅茶、その他の季節限定ドリンクの提供
従業員の自己啓発、ウェルビーイングや生産性をサポートする「SmartSelect」プログラムの提供
日本の労働法で必要とされるすべての医療保険と社会保険の適用
Visa Sponsorship and Relocation Support
Work visa sponsorship is available for candidates who meet eligibility requirements
To support a smooth transition for candidates who are moving to Japan from overseas, SmartNews partners with a travel service provider
適用要件を満たす対象者に対して、就労ビザをスポンサーすることができます。
当社では転勤支援サービス会社と提携し、海外から来日する入社者のスムーズな移住をサポートしています。