Business Program Manager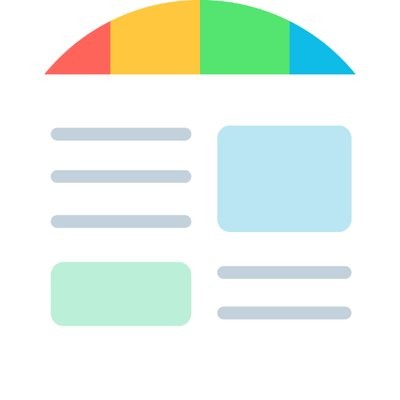 SmartNews
Operations
Shibuya, Tokyo, Japan
Posted on Thursday, October 19, 2023
Founded in Tokyo in 2012, SmartNews has quickly become the go-to source of news for millions of users around the world, and a leading news aggregation mobile app. Our mission is bigger than simply aggregating news, and we are working to break through the filter bubble and deliver the world's quality information to the people who need it.
You will work closely with a cross-functional team to implement strategies and programs that promote trust and safety while maintaining business objectives. You will be responsible for building an excellent team, strong operations and mechanism, focusing on scalability and integrity. You will be requested to oversee programs that ensure the quality and efficiency in operation for multiple smartnews products to re-design the operation workflow for efficiency and scale it. Sometimes you will design a new operation from scratch to launch a new product and service.
You will mainly manage the following tasks for Ad Quality mainly for the JP market and gradually expand the scope for the US market but not limited to. You will also drive impact as a player to contribute to the acceleration of our business.
Coordinating with cross-functional teams to establish policies and strategies that balance user safety and business objectives.
Identifying areas for improvement in the existing ad quality review operation workflow or moderation platform and developing mitigation plans for scale. Managing end-to-end processes and improving tools & processes with the ad product and engineering team.
Designing and Building ad review operation processes from scratch based on product phase. Implement new tools into operation as needed.
Organizing and working as a bridge between multiple stakeholders and lead proactive collaboration with Operation, TPM, Policy, Engineering, Product and Sales.
Staying up to date with industry trends and best practices related to trust and safety.
Ideal candidate would have a growth mindset, tech savvy, strong analytical and coordination skills.
Experience in Ads review/Content moderation or Quality Assurance
Experience in building new operations from scratch
Experience in managing quality control program
Experience in leading and achieving KPI improvements throughout the year
Experience in collaborating with product/engineer team for tool & process development
Ability to facilitate information from stakeholders, estimate impact, and prioritize task
Deep knowledge of ad delivery system including ad network
Native level English, Native level Japanese
Benefits available at the SmartNews Tokyo Office
Lunch and snacks prepared daily in our on-site kitchen facility
In-office coffee stand offering single-origin coffees, espresso-based beverages, teas, and other seasonal drinks
SmartSelect, our support program for employee self-development, well-being, and productivity
All healthcare and social insurance required by the Japanese labor law
オフィス内のキッチンで毎日作られるランチとスナックの提供
オフィス内のコーヒースタンドでのシングルオリジンのコーヒーやエスプレッソベースの飲み物、紅茶、その他の季節限定ドリンクの提供
従業員の自己啓発、ウェルビーイングや生産性をサポートする「SmartSelect」プログラムの提供
日本の労働法で必要とされるすべての医療保険と社会保険の適用
Visa Sponsorship and Relocation Support
Work visa sponsorship is available for candidates who meet eligibility requirements
To support a smooth transition for candidates who are moving to Japan from overseas, SmartNews partners with a travel service provider
適用要件を満たす対象者に対して、就労ビザをスポンサーすることができます。
当社では転勤支援サービス会社と提携し、海外から来日する入社者のスムーズな移住をサポートしています。