シニア アカウント エグゼクティブ, エージェンシーセールス / Senior Account Executive, Agency Sales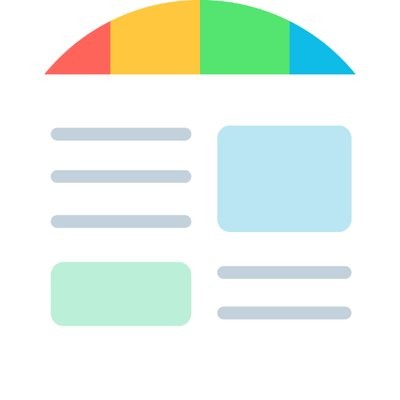 SmartNews
Sales & Business Development
Shibuya, Tokyo, Japan
Posted on Monday, October 23, 2023
News can change the world, save lives, and bring us all closer together through empathy and understanding - but not if it isn't read. Out of the hundreds of millions of articles and posts, how do we deliver the information that matters the most? How do we avoid the filter bubble of personalization and widen people's interests and knowledge?
SmartNews is creating an entirely new model for the news industry. Our mission is to evaluate (in real-time) what makes a quality story and deliver the stories that matter to people who need it. We are dedicated to the idea that people make better decisions when provided with better information.
We're not there yet, but we have a great head start. We're one of the very few pre-IPO, (double) unicorns focused on the news with thousands of publisher partners globally. Founded in Tokyo in 2012, SmartNews has become the go-to source of news for users around the world. We have more than 20M+ monthly active users worldwide, billions of channel interactions, and article pageviews generated per month.
Join us and be a part of the solution as we work to escape the filter bubble, strengthen democracy, and help people be better informed.
Role & Responsibilities
SmartNewsデータを用いたユーザーインサイトを含めた提案

アナリストやアカウントマネージャーとの協業によるデータインサイトに基づく提案
広告代理店(特に大手デジタルエージェンシー)の営業担当者との協業によるSmartNews Adsの提案
コミュニケーションプランニング段階からのSmartNews Adsの提案

統合メディアプランニングの中でのSmartNews Adsの提案

非デジタルメディアやGoogle・Yahoo!・Facebook等の大手デジタルメディアも含めた中でのSmartNews Adsの提案
SmartNews Adsの効果の可視化やKPI設計

クライアント、及び代理店のBレベル/Cレベルへの提案

クライアント、及び代理店との関係性の構築
Bレベル/Cレベルとの提案機会の創出と提案の実施

パートナーシップの提案とオーナーシップを持った遂行

Joint Business Planを始めとする会社対会社のパートナーシップの提案
プロジェクトオーナーシップを持ち、アナリストやアカウントマネージャーと共にプロジェクトを遂行

クライアントのビジネス課題へのソリューション提案

アナリストやアカウントマネージャーとの協業の中でのコンサルティング提案
クライアントの事業成長の中での予算拡大

新たな取り組みの事例創出と展開
語学力
トイレタリー、化粧品、製薬・医薬品を中心としたCPG/FMCG業界、Finance業界、家電を中心とするTech業界、Auto業界クライアントいずれかのトップクライアントへの広告営業経験5年以上
業界トップクライアント Brand Manager~部長職以上とマーケティング戦略におけるコミュニケーションを行った経験
ATL、デジタルを含めた全体のメディア戦略に基づいたソリューションの立案&提案を行った経験
デジタル広告の提案から効果検証までの基本的な知識を有し提案活動を行った経験
Team目標達成に向けて意欲的にアクションをとることができる
顧客成果に対しての高いコミットメント能力
論理的思考能力、問題解決能力、インパクト思考
業界動向のキャッチアップ力が高く、知識欲が強いこと
高いコミュニケーション力やバイタリティ、意欲
Lunch and snacks prepared daily in our on-site kitchen facility
In-office coffee stand offering single-origin coffees, espresso-based beverages, teas, and other seasonal drinks
SmartSelect, our support program for employee self-development, well-being, and productivity
All healthcare and social insurance required by the Japanese labor law

Visa Sponsorship and Relocation SupportWork
visa sponsorship is available for candidates who meet eligibility requirementsTo support a smooth transition for candidates who are moving to Japan from overseas, SmartNews partners with a travel service provider