アカウントマネージャー SMBエージェンシーセールス / Account Manager, SMB Agency Sales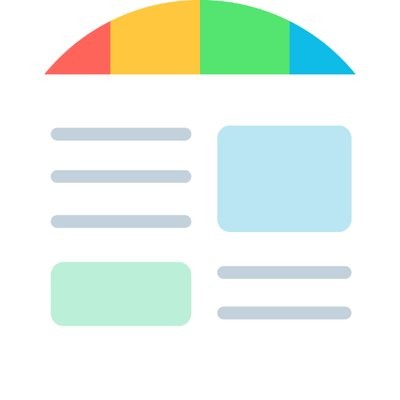 SmartNews
Sales & Business Development
Shibuya, Tokyo, Japan
Posted on Monday, October 23, 2023
We are in search of a strategic sales professional who can deepen our relationships with agencies, using their expertise in ad operations. We appreciate those who can provide solutions from a wide-ranging perspective, ensuring our advertisers meet their objectives.
The ideal candidate should not only uphold high professional standards but also help in building a sustainable framework for the continuous growth of SmartNews Ads.
We're confident that individuals with the foresight to strategize and allocate resources effectively for the expansion of SmartNews Ads will truly thrive in this role.
広告運用の経験を活かし、当社との取引を拡大してくれる代理店様に対して、論理的かつ戦略的な視点を元にした営業活動を期待します。広告主様が目指すゴールを達成するために、与えられた情報に留まらず多角的な視点からの解決策を提示、提案できる人材を求めています。
また自身の持つ高い業務レベルを再現し、SmartNews Adsが持続的な成長を遂げられるようなストラクチャーの構築・課題提起が行えることが理想です。
SmartNews Adsを拡大するために投下すべきリソースについて考え、提案し、実働に移せるような能力を有していると、より一層高いレベルでの業務が遂行できると考えています。


Responsibilities
SmartNews Adsの広告効果の最大化を通じた売上拡大
広告主/広告代理店様への広告運用最適化の提案と実行サポート

広告運用最適化のための配信データの分析と改善機会の開拓
広告プロダクト導入のための代理店のサポート

代理店の実務担当者への提案

クライアント、及び代理店との関係性の構築
実務担当者との提案機会の創出と提案の実施

広告効果最大化への深掘りのための分析力

記事閲覧データを踏まえ、ターゲットに関する深掘り分析や訴求メッセージ開発に関する示唆を抽出することができる。
取得できるデータのあらゆる面から因数分解
それら利用したPDCAによりグロース戦略の提示

広告効果を最大化するためのKPI設計の提案

代理店の課題に沿ったKPI設計と計測手法の提案
KPIに合致したプランニングや広告運用方針の提案

広告パフォーマンス改善に基づく追加予算の獲得

既存デジタルマーケティング予算内での他媒体からのシェアの獲得
新たなデジタルマーケティング予算増額提案による予算獲得
churn rateの改善による案件数の維
Expand sales through maximization of SmartNews Ads advertising effectiveness
Propose and support advertisers/agencies to optimize their ad operations

Analyze ad delivery data to optimize ad operations and identify opportunities for improvement
Support agencies to introduce ad products

Proposals to agency practitioners

Building relationships with clients and agencies
Creation of proposal opportunities with practitioners and implementation of proposals

Analytical skills for in-depth analysis to maximize advertising effectiveness

Based on article reading data, in-depth analysis of targets and suggestions for developing appealing messages can be extracted.
Factorization of all aspects of data that can be obtained
Presentation of growth strategies based on PDCA using such data

Proposal of KPI design to maximize advertising effectiveness

Proposal of KPI design and measurement methods in line with agency issues
Proposal of planning and ad operation policies that match KPIs

Obtaining additional budget based on ad performance improvement

Acquisition of market share from other media within the existing digital marketing budget
Acquisition of budget by proposing new digital marketing budget increase
Maintaining the number of deals by improving churn rate
デジタル広告営業経験3年以上
3年以上のアカウント担当営業としての運用ディレクション経験
日本のデジタル広告業界における知見と、人的ネットワークがあること
チーム目標数字達成に向けて、オーナーシップをもって自ら計画を立てアクションをとることができる
成果に対しての高いコミットメント能力
論理的思考能力、問題解決能力、インパクト思考
内外的要因を考慮して営業内容を自力で検討・実行する能力を有する
高いコミュニケーション力やバイタリティ、意欲
インパクト優先順位をつけ、中期ロードマップを描けること
広告代理店のビジネスとデジタル広告における商流毎の視点について、深い理解があること
事象に対しあらゆる側面から判断できる仮説力があること
フロント営業と連携して新規営業に必要な資料を作成することができる
語学力
3+ years of digital advertising sales experience
3+ years of operational direction experience as a sales representative in charge of accounts
Knowledge of the digital advertising industry in Japan and a strong network of contacts
Able to take ownership and take action to achieve team goals
High commitment to results
Ability to think logically, problem solve and think impactfully
Ability to independently review and execute sales content taking into account internal and external factors
High level of communication skills, vitality and motivation
Ability to prioritize impact and draw a mid-term roadmap
In-depth understanding of the agency business and the different perspectives of the digital advertising business
Hypothetical ability to evaluate all aspects of an event.
Ability to work with front office sales staff to prepare materials required for new business.
Language skills

Japanese (choose from the following)
Lunch and snacks prepared daily in our on-site kitchen facility
In-office coffee stand offering single-origin coffees, espresso-based beverages, teas, and other seasonal drinks
SmartSelect, our support program for employee self-development, well-being, and productivity
All healthcare and social insurance required by the Japanese labor law
Visa Sponsorship and Relocation Support
Work visa sponsorship is available for candidates who meet eligibility requirements
To support a smooth transition for candidates who are moving to Japan from overseas, SmartNews partners with a travel service provider