Head of Communications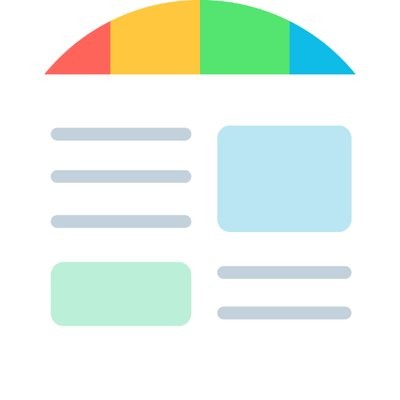 SmartNews
Marketing & Communications
San Francisco, CA, USA
Posted on Tuesday, November 14, 2023
About SmartNews
News can change the world, save lives, and bring us all closer together through empathy and understanding - but not if it isn't read. Out of the hundreds of millions of articles and posts, how do we deliver the information that matters the most? How do we avoid the filter bubble of personalization and widen people's interests and knowledge?
SmartNews is creating an entirely new model for the news industry. Our mission is to evaluate (in real-time) what makes a quality story and deliver the stories that matter to people who need it. We are dedicated to the idea that people make better decisions when provided with better information.
Founded in Tokyo in 2012, SmartNews has become the go-to source of news for users around the world. We have more than 20M+ monthly active users worldwide & billions of channel interactions and article pageviews generated per month.
About the Role
SmartNews has grown internationally by delivering high quality information, from breaking news stories to hyper relevant local updates. Now we are poised to revolutionize information delivery through new AI technologies. As we launch powerful new products, we want to build out our communications operations in the US, which will be the hub of our innovation.
This role will have a broad ownership over media and communications strategy and storytelling, relationships with media and journalists, future industry trends, competitive landscape, crisis management, speaking engagements, awards, etc. You will also have the opportunity to establish the team and grow it as needed.

About You
The ideal candidate has experience balancing the strategic with the tactical, the big thinking with the gritty details, and the analysis with the action. You can see the forest for the trees and you can get down on your knees and plant new ones. You know communications is all about storytelling and can craft a story for the intended audience - whether it be a journalist or an anxious publisher, a potential job candidate or the board of directors. Proactivity, problem solving, empathy, and getting stuff done are your values listed on your dating app profile (or would be if you used one).
Additionally, you have 10+ years experience leading communications, some of which was in tech and ideally a stint in a public company. Experience working with mobile apps, media, news, or social media is valuable but not required.
Responsibilities
Develop the Communications strategy for SmartNews, including goals and picture of success.
Build out a roadmap and tactics to achieve our goals in 2024 and beyond.
Align on team org and external support plan.
Deliver all Media/PR activity for the US, and other countries outside of Japan.
Support the brand narrative and bring it to life through comms activities, including data storytelling.
Ownership of all awards, speaking engagements, and other activities that build credibility and put our name on the map.
Lead the development and execution of our crisis management playbook.
Collaborate with internal partners across functions to ensure we are telling the right stories at the right time, inside and out.
Capitalize on your virtual rolodex of strong media relationships and proactively build new ones as needed.
Keep your team and the company abreast of relevant industry and competitor developments.
Required experience:
Proven track record of building business results through comms at previous companies.
Strong leadership skills, and strong collaboration skills. People love to work with you.
Successful experience building and managing communications teams. Strong recruiting ability.
Experienced leading comms in a growth or IPO stage company.
Led brand, product, and corporate communications. Experience with employer branding a plus.
Strong written and verbal communication skills.
Comfort with data and analytics. Can turn data into stories.
History of building relationships with journalists at blue chip media outlets.
Interest in news, media, sociology, and/or politics.
Nice to have experience:
Experience leading comms at a post-IPO company.
Equity included
401(k) matching program
100% medical, dental and vision insurance coverage (for self and family)
Benefit plan with monthly allowances
Free lunch, snacks, drinks at the office
Pet friendly office
Our targeted compensation will be in the realm of 200K~240K base, with a performance bonus and equity provided separately.