Database Engineer - Remote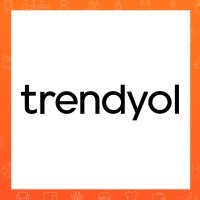 Trendyol
Maslak, Sarıyer/İstanbul, Turkey
Posted on Thursday, March 30, 2023
Ready to get to know us?
We were founded in 2010 with a dynamic and agile start-up spirit. Since then we have grown into a decacorn with a valuation of over $16.5 billion, backed by Alibaba, General Atlantic, Softbank, Princeville Capital, and several sovereign wealth funds. Operating with that same energy from the first day, we believe we will achieve our targets and grow even more together!
May the tech be with us.
From day one, we believed that technology is the driver; e-commerce is the outcome. Thanks to our dedicated team, we are now one of the top 5 e-commerce companies in EMEA and one of the fastest-growing e-commerce companies in the world! Now we're a team in our thousands, currently delivering more than 1.5 million packages every day to 27 countries. We offer our 30 million customers a flawless shopping experience.
Can't stop, won't stop!
Dreaming big is in our DNA: Gearing up to be the leading global e-commerce platform. As a young and dynamic company, we are constantly growing with Trendyol Tech, one of the leading R&D centers; Trendyol Express, the fastest growing delivery network; Dolap, the largest second-hand goods platform, and Trendyol Go, our instant food and grocery delivery service. And we're not finished yet!
A vision focused on positive impact.
Digitalizing traders and SMEs, helping businesses grow, aiming for more women's participation in the economy; we constantly strive to have a sustainable and positive impact on our customers, business partners, and society.
All team members are equal.
We believe in the power of an inclusive workplace. Our platform is for everyone, and so is our workplace. Each and every one of us contributes to the vibrant culture of Trendyol. The more voices we have represented and amplified in our business, the more we all thrive, contribute, and shape the future together.
About the Team
If you are a techie, you belong in our Technology Team that builds scalable, high-performance platforms for our customers using up-to-date and efficient technologies.
We are all working with the same purpose: To create a positive impact in our ecosystem by enabling commerce through technology.
What will keep you super-motivated here?
* Opportunity to take responsibility from day one, develop your skills and satisfy your hunger for learning every day from a talented, international, and diverse team
* Open communication and unique company culture of flexibility and start-up spirit
* Enjoying agile practices to accelerate big and complex challenges to shape the future of e- commerce while encouraging mistakes to continuously grow and develop as a team
* Creative, diverse, and focused teams committed to learning and problem-solving through collaboration
* Learn and develop through our extensive Trendyol training platform
* Support from a global team of experts, mentoring, and professional development opportunities
* Strong focus on talent, not titles!
* Connecting with your teammates socially regardless of physical distances via events, team gatherings, and social activities
* Competitive employee benefits such as centrally and international located offices, and great tech equipment
* Good blend of flexibility and team bonding such as a hybrid working model and three months working from abroad approach
Your Main Responsibilities
Day to day duties for proper database maintenance along with proactive measures to maximize the database availability and performance
Manages database capacity planning process.
Provides a single point of contact related to DB operations and triage incoming requests.
Generates infrastructure codes when possible to automate day-to-day or repeating activities
Have the ability to automate our manual processes in a certain period.
Strong knowledge in software development, build, release and code analysis and DevOps tools such as Jenkins, GIT, Ansible, Terraform
Actively monitor the data tier for health and capacity and take corrective actions as needed.
Configuration control and release management for stored procedures and applications that wish to connect to the database.
RDBMS and NoSQL batch process monitoring and remediation.
Database backups and restores.Database HADR operations.
Available in rotation on-call for critical event handling.
Qualities We Are Looking For
4+ years of hands-on experience installing, configuring, and administering NoSQL and RDBMS databases required
(PostgreSQL,MSSQL,Couchbase,Cassandra,ElasticSearch etc..)
Bachelor's Degree in Computer Science, Information Systems, or a closely related field. Will consider an equivalent combination of education and work experience.
Perform debugging, tuning and performance enhancement as well as automation of operational and continuous integration aspect of the NOSQL and RDBMS platform
In-depth understanding of NoSQL High Availability strategies - replication, sharding, and failover
Excellent troubleshooting skills in relation to the databases and ability to analyze and evaluate database and operating system level metrics.
Experience developing data management operations.
Production and maintenance of high-quality operational documentation.
Experience in scripting & automation programming languages such as Python, Bash, Powershell.
Experience in IaC programming languages such as Ansible and Terraform.
Experience in monitoring tools such as Prometheus and Grafana.
Experience designing patterns, system architecture and implementing best practices
Providing overnight and off-hours support as part of a support team.
Ability to function well in a team working independently and with good communication skills.
Nimble and Adaptable in this environment
Experience in Kubernetes is a plus.
Working with OpenStack, VCloud or Hyper-V infrastructure is a plus.
Public cloud management is a plus (AWS,GCP etc.)
The personal data you submit will be processed in accordance with our
privacy policy
.
Want to join us? Happy to receive your online application!