Human Resources Business Partner (Ankara)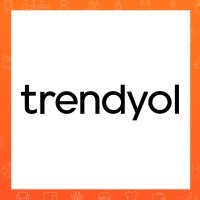 Trendyol
People & HR
Ankara, Turkey
Posted on Thursday, March 30, 2023
Ready to get to know us?
We were founded in 2010 with a dynamic and agile start-up spirit. Since then we have grown into a decacorn with a valuation of over $16.5 billion, backed by Alibaba, General Atlantic, Softbank, Princeville Capital, and several sovereign wealth funds. Operating with that same energy from the first day, we believe we will achieve our targets and grow even more together!
May the tech be with us.
From day one, we believed that technology is the driver; e-commerce is the outcome. Thanks to our dedicated team, we are now one of the top 5 e-commerce companies in EMEA and one of the fastest-growing e-commerce companies in the world! Now we're a team in our thousands, currently delivering more than 1.5 million packages every day to 27 countries. We offer our 30 million customers a flawless shopping experience.
Can't stop, won't stop!
Dreaming big is in our DNA: Gearing up to be the leading global e-commerce platform. As a young and dynamic company, we are constantly growing with Trendyol Tech, one of the leading R&D centers; Trendyol Express, the fastest growing delivery network; Dolap, the largest second-hand goods platform, and Trendyol Go, our instant food and grocery delivery service. And we're not finished yet!
A vision focused on positive impact.
Digitalizing traders and SMEs, helping businesses grow, aiming for more women's participation in the economy; we constantly strive to have a sustainable and positive impact on our customers, business partners, and society.
All team members are equal.
We believe in the power of an inclusive workplace. Our platform is for everyone, and so is our workplace. Each and every one of us contributes to the vibrant culture of Trendyol. The more voices we have represented and amplified in our business, the more we all thrive, contribute, and shape the future together.
About the Team
Are you passionate about excellence for yourself and those around you?
If so, Human Resources is where you can develop your abilities. The Human Resources Team is the strategic partner of the businesses at Trendyol and works closely with them. The team drives data-driven processes, improves our current way of working, and builds an agile organization to provide the best environment for our teams while advancing our values.
We are all working with the same purpose: To create a positive impact in our ecosystem by enabling commerce through technology.
What will keep you super-motivated here?
* Opportunity to take responsibility from day one, develop your skills and satisfy your hunger for learning every day from a talented, international, and diverse team
* Open communication and unique company culture of flexibility and start-up spirit
* Enjoying agile practices to accelerate big and complex challenges to shape the future of e- commerce while encouraging mistakes to continuously grow and develop as a team
* Creative, diverse, and focused teams committed to learning and problem-solving through collaboration
* Learn and develop through our extensive Trendyol training platform
* Support from a global team of experts, mentoring, and professional development opportunities
* Strong focus on talent, not titles!
* Connecting with your teammates socially regardless of physical distances via events, team gatherings, and social activities
* Competitive employee benefits such as centrally and international located offices, and great tech equipment
* Good blend of flexibility and team bonding such as a hybrid working model and three months working from abroad approach
Your Main Responsibilities
Drive all HR processes for operation center (recruitment, performance management, internal communication, training & development etc.) for white and blue collar employees,
Be partner across an HR matrix to execute end-to-end HR solutions and services,
Provide a broad range of support in employee relations, people engagement, talent management and organizational development,
Build and maintain operationally excellent data tracking processes to capture application, interview and hiring activity across the Operation Center,
Work alongside in-house HR team and external recruitment agencies (as required) in the sourcing, resume screening, candidate interviewing, and consulting to hiring managers,
Have experience in candidate sourcing, interviewing and evaluation,
Provide generalist operational and strategic HR Business Partner support across multiple sites,
Be able to develop effective working relationships with employees,
Manage and resolve complex employee relations issues,
Conduct effective, thorough and objective investigations,
Maintain in-depth knowledge of legal requirements related to day-to-day management of employees, reducing legal risks and ensuring regulatory compliance,
Maintain HR data sources, design and run HR reports, work on trends,
Work closely with the leadership team and employees to improve work relationships, increase motivation, and increase engagement.
Qualities We Are Looking For
Bachelor's or Master's Degree,
Minimum 4 years of experience in Human Resources, especially in blue collar management processes,
Strong knowledge of the Turkish Labor Law and applications,
Having strong communication skills and being a good team player,
Have a proven hands-on attitude, be flexible and adaptable,
Excellent understanding of MS Excel and HR information systems would be advantageous,
Being humble and people oriented,
Living in Ankara and flexible for work travel.