Freelance Language Editor, Turkish to English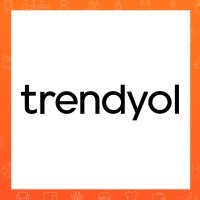 Trendyol
Berlin, Germany
Posted on Wednesday, May 3, 2023
Join us and be a part of this exciting opportunity!
Our purpose is to create the greatest positive impact in our country and ecosystem by enabling commerce, empowered by technology. We are a Tech company - Technology is the driver, e-commerce is the outcome. We were established in 2010 to provide a seamless e-commerce experience to our customers and SMEs. In ten years, we became the largest e-commerce company in Turkey, as well as one of the leading global platforms. Trendyol is the 1st Turkish company to achieve decacorn status and the most valuable private internet company in the EMEA region.
We will continue to grow with Trendyol Tech; one of the leading R&D centers, our last-mile delivery solution (Trendyol Express), instant grocery and food delivery through its own courier network (Trendyol Go), digital wallet, consumer-to-consumer channel (Dolap) and many other services. We are scaling fast and profitably, expanding into international markets.
We aim to develop a world-class e-commerce platform through a multi-year effort and build a world-class Localization program that removes language barriers, helping our customers find products in their language of preference and allowing our suppliers to reach a global audience at scale.
As a TR/EN Language Editor, you will be responsible for translating and editing content TR-EN and EN-TR as well as auditing, reviewing and assessing the quality of language assets (human translation, machine translation, 3rd party content). You will work with Trendyol's localization managers on optimizing the quality processes and end-quality of both Turkish and English-language assets.
YOUR PROFILE
+4 years experience in localization, translation, copywriting and/or proofreading in high-growth industries, preferably eCommerce.
Fully bilingual in English and Turkish.
Highly polished communication skills - speaking, writing, presenting and negotiating.
A university degree in Linguistics, Translation, Communications, or related field.
Excellent collaboration skills that enable you to earn trust at all levels.
Extreme attention to detail and willingness to roll up your sleeves.
A team player, able to work well with diverse teams across continents and deliver results.
You have worked in a start-up or high-growth environment where you have defined best practice for language quality.
You have worked with external language vendors and have experience establishing language quality standards.
Familiarity with MT training data preparation and experience editing and reviewing machine-translated output is a plus.
YOUR CHALLENGE
Translate, review and edit Turkish and English-language content for Trendyol's platforms and assets.
Create and maintain language assets such as glossaries, style guides, and translation memories.
Analyze and report on the accuracy and performance of MT-supported workflows
Define continuous quality improvement processes for the MT-supported workflows
Manage Translation Memories and ensure entries can be leveraged for MT engine training
Coordinate work with external vendors to ensure MT-supported workflows run effectively and efficiently
Monitor language source and deliveries and investigate quality variation, ensuring best in class source and target content in both English and Turkish.
Provide timely feedback and linguistic coaching to external vendors.
Thoroughly understand user needs and use that knowledge to advocate for improvements that provide Trendyol customers, sellers and employees with an unparalleled user experience.